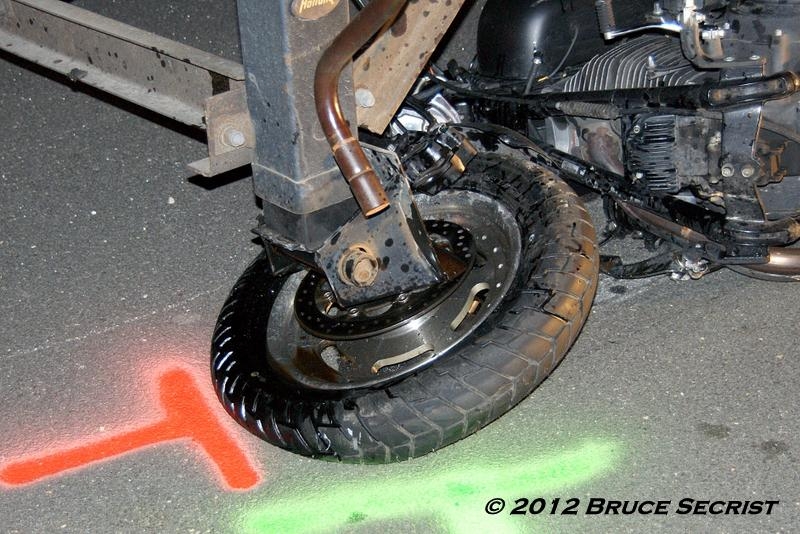 6/8/2012 – At 10:10 PM Caroline dispatched Station 300 (Denton) and Paramedic 13 for a pedestrian struck on Shore Highway in the area of Federalsburg Highway. Minutes later Caroline advised all responding units that the call was upgraded to an MVC, motorcycle vs. a tractor trailer at the intersection. Officer 317 (D. Higgs) arrived on location to find one patient in the roadway and established command. After further investigation it was determined the patient was a "Priority 4".
The cause of the accident is under investigation by the Maryland State Police.
Units on scene: Rescue 300, Engine 304, Ambulance 391, Paramedic 13, Caroline Sheriff's Dept, Maryland State Police and State Highway.
On behalf of Fire in the Hole Photography, I would like to offer our condolences to everyone affected by this tragedy.
Photographs by : Bruce Secrist