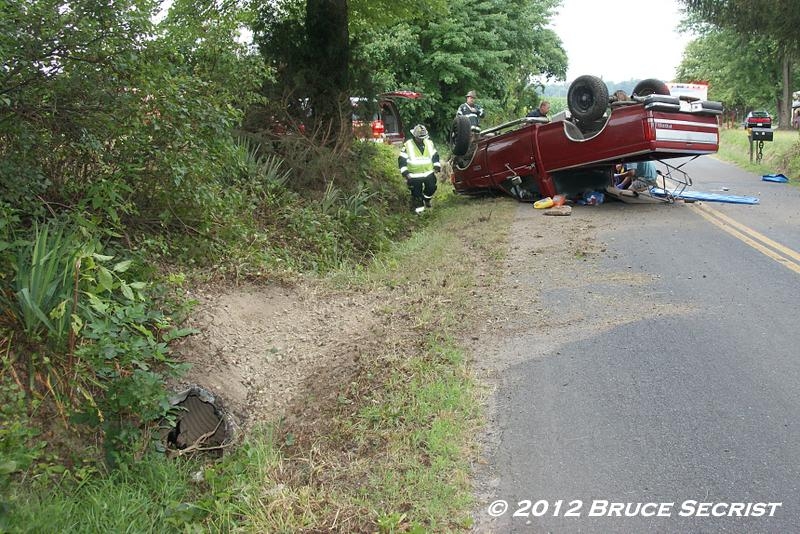 6/29/2012 – At approximately 7:10 AM Talbot Center dispatched Station 60 (Easton), Station 50 (Cordova) and Paramedic 90 for a 10-50 PI with rollover and entrapment in front of 9754 Chapel Road.
Chief 61 (S. Jones) arrived on location to find a pick-up truck overturned in the roadway with the single occupant entrapped, Officer 602 (S. Jones) established command. Crews from Rescue 61 and Engine 51 extricated the patient and assisted with packaging him for transport. Aviation was requested however ended up being cancelled and the patient was transported to the Memorial Hospital at Easton by Paramedic 90.
The cause of the accident is being investigated by the Talbot Sheriff's Dept.
Units on scene: Chief 60, Chief 61, Rescue 61, Brush 69, Engine 51, Paramedic 90, MSP and Talbot Sheriff's Dept.
Photographs by : Bruce Secrist