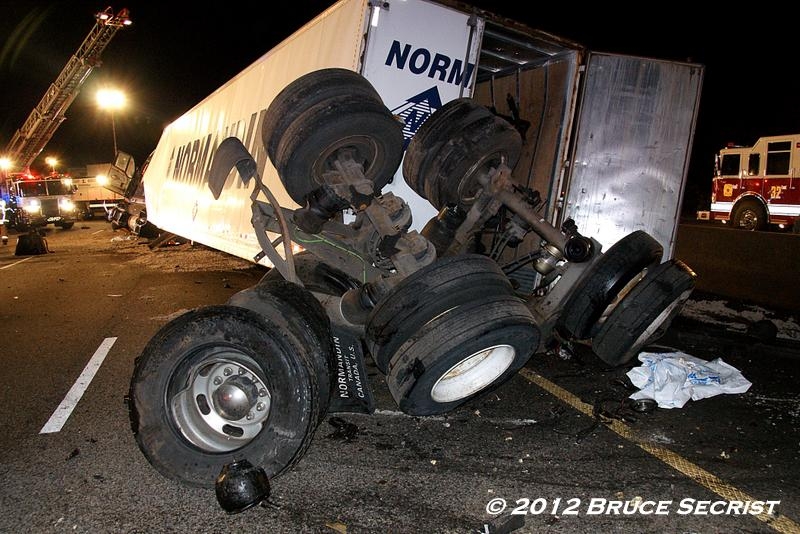 10/10/2012 – At approximately 8:05 PM Queen Anne's County dispatched Station 2 (Grasonville), Station 1 (Kent Island), Station 3 (Queenstown), Station 9 (United Communities), Paramedic 1 and Paramedic 100 for an MVC involving Hazmat on Route 50 at Exit 42.
Chief 2 (J. Anthony) arrived on location to find several vehicles involved including a heavily damaged tractor trailer with ruptured saddle tanks, Officer 201 (J. Anthony) established command. After patient assessment, Aviation was requested. One patient was transported to a local facility with minor injuries and the truck driver was transported to the University of Maryland Shock Trauma Center by Trooper 1.
All three lanes of east bound Route 50 remained closed approximately 9 hours while crews cleaned up the wreckage. The cause of the accident is being investigated by the Maryland State Police.
MDE, State Highway and Jess JR's and Sons Towing were also on the scene.
Photographs by : Bruce Secrist