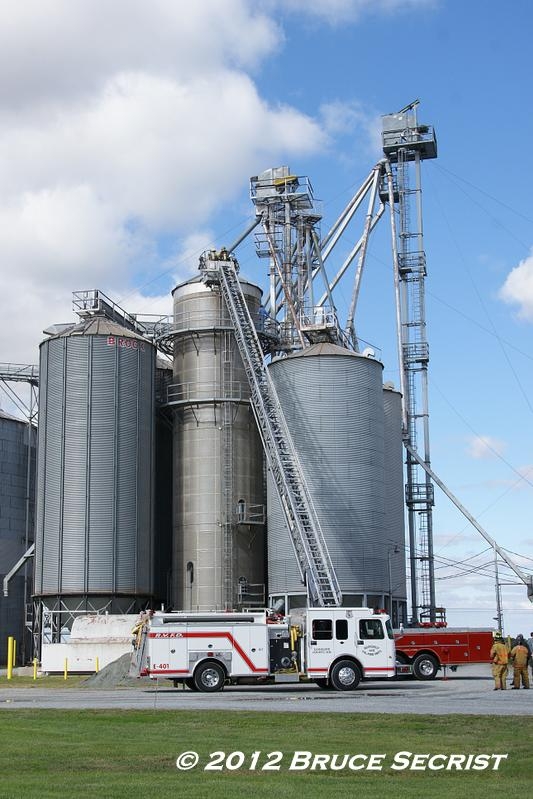 10/16/2012 – At 11:30 AM Caroline dispatched Station 400 (Ridgely), Station 300 (Denton), Station 600 (Greensboro), Talbot County Station 80 (Queen Anne-Hillsboro) and Station 60 (Easton) for a grain tank fire at 23501 Henry Road at Mountaire Grain.
Chief 4 (B. Utz) arrived on location and reported one grain tank with light smoke showing. After further investigation it was determined to be a fire inside of a tank containing 5,000 bushels of beans. Crews worked for several hours to extinguish the smoldering fire.
Officer 415 (B. Utz) had command.
Photographs by : Bruce Secrist