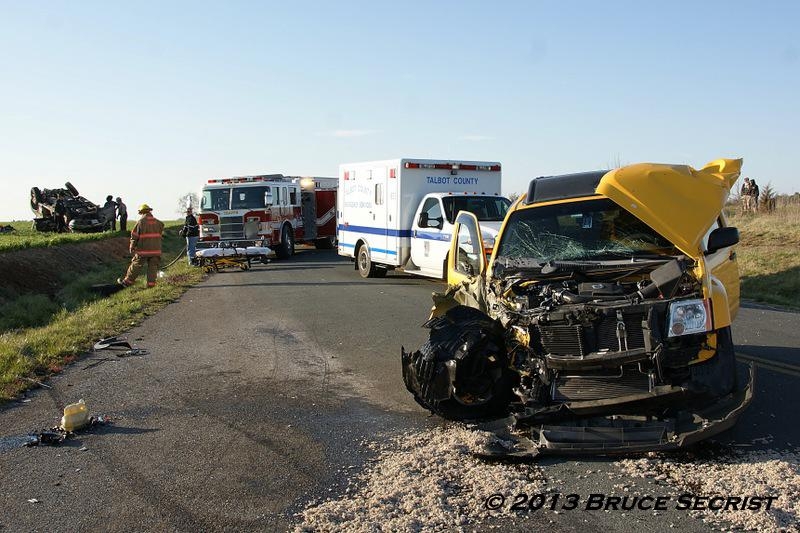 4/7/2013 – Talbot Center dispatched Station 30 (Trappe), Paramedic 93 and Paramedic 96 for a 10-50 PI, reported serious with rollover and entrapment on Landing Neck Road in the area of Wrights Mill Road. Chief 30 (J. McDermott) arrived on location, reported two vehicles involved with entrapment and Officer 302 (J. McDermott) established command.
Station 60 (Easton), Paramedic 90 and Trooper 6 were added to the Rescue Box, however Station 60 units were cancelled prior to their arrival. Crews from Rescue 32 and Engine 39 extricated all patients and assisted with packaging them for Transport. Two patients were transported by Trooper 6 to the University of Maryland Shock Trauma Center and a third patient was transported to the Memorial Hospital at Easton with minor injuries.
The road remained closed while the Reconstruction Team from the Talbot Sheriff's Department conducted their investigation.
Photographs by : Bruce Secrist