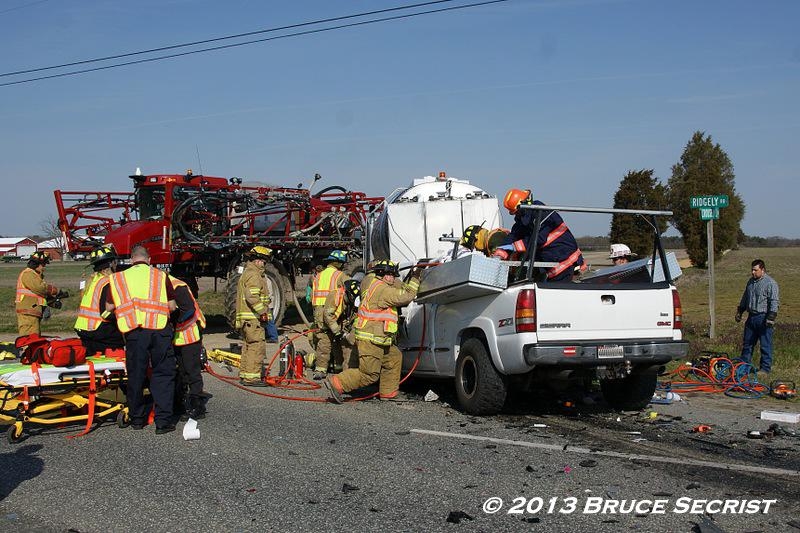 4/8/2013 – At 9:30 AM Caroline dispatched Station 400 (Ridgely), Station 80 (Queen Anne-Hillsboro), Paramedic 16 and Paramedic 392 for an MVC, reported serious with entrapment on Ridgely Road at Crouse Mill Road.
Chief 4 (M. Jarboe) arrived on location to find a pick-up into the rear of a 10-wheel tanker, with heavy entrapment of the pick-up driver. Officer 417 (M. Jarboe) established command and requested an additional Rescue from Station 600 (Greensboro) and Aviation be add to the Rescue Box. Crews worked for approximately 25 minutes before getting the heavily entrapped driver extricated. He was packaged and transported by Trooper 6 to the University of Maryland Shock Trauma Center in serious condition and the driver of the tanker refused treatment at the scene.
The road remained closed for several hours while the Maryland State Police conducted their investigation.
Photographs by : Bruce Secrist