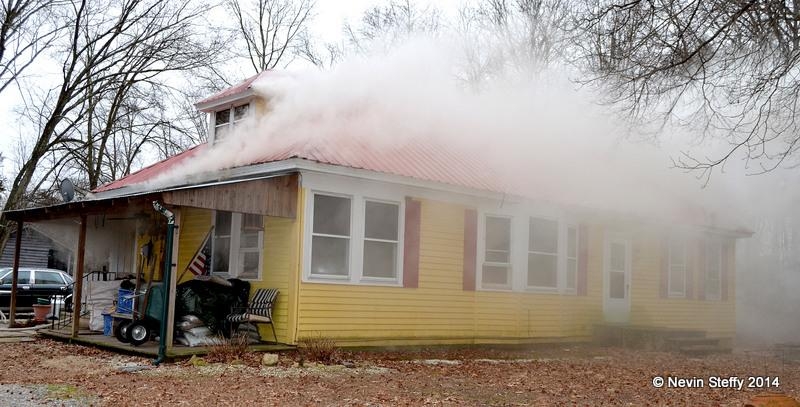 1/21/2014 – At 0832 hours, companies were alerted for a house fire in the area of 34170 Golts Rd. Initial caller advised smoke and flames from the single family dwelling. Units arrived to find heavy smoke showing from a house that is located back a driveway several hundred feet long.
Smoke was pushing from the structure and all the roof eves. Flames were visible from the area of the wall on the "Bravo" side around a cement block chimney. After the fire was extinguished on the exterior walls, fire was located in the attic area. Fire was extinguished, and extensive over haul was necessary throughout the one story house. Water supply was accomplised via tankers and LDH to the scene.
Mutual aid was received from many companies from Maryland and Delaware. Maryland State Fire Marshal's office is investigating.
Photographs by : Nevin Steffy