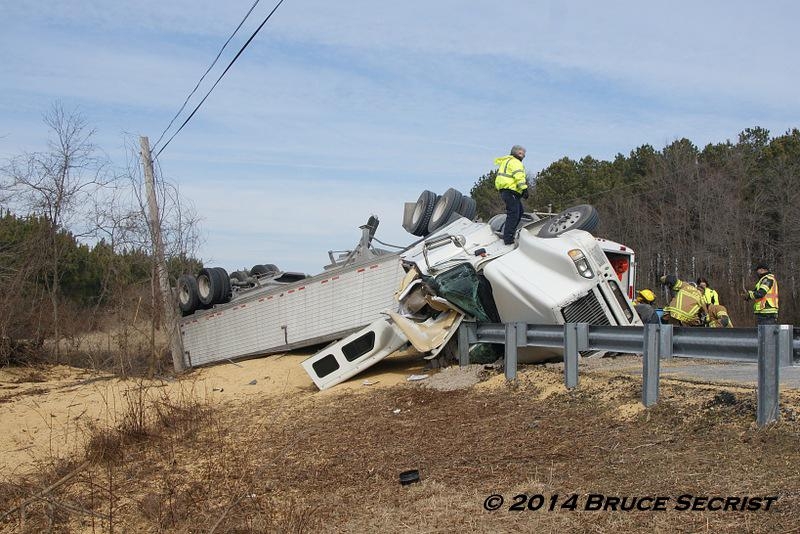 2/10/14 – Queen Anne's County dispatched Station 4 (Goodwill) and Station 5 (Church Hill) for an MVC with entrapment, involving a tractor-trailer, on Route 213 in the area of Brick School House Road. Units arrived on location to find one tractor-trailer overturned with the driver self-extricated. Station 1 (Kent Island) was added to the call for their Hazmat/Pump-Off Trailer. Crews drilled both saddle tanks and pumped off the diesel fuel to prevent any leaks.
The driver of the truck was transported to Chester River Hospital in Chestertown with minor injuries.
The Maryland State Police are investigating the cause of the accident.
Photographs by : Bruce Secrist