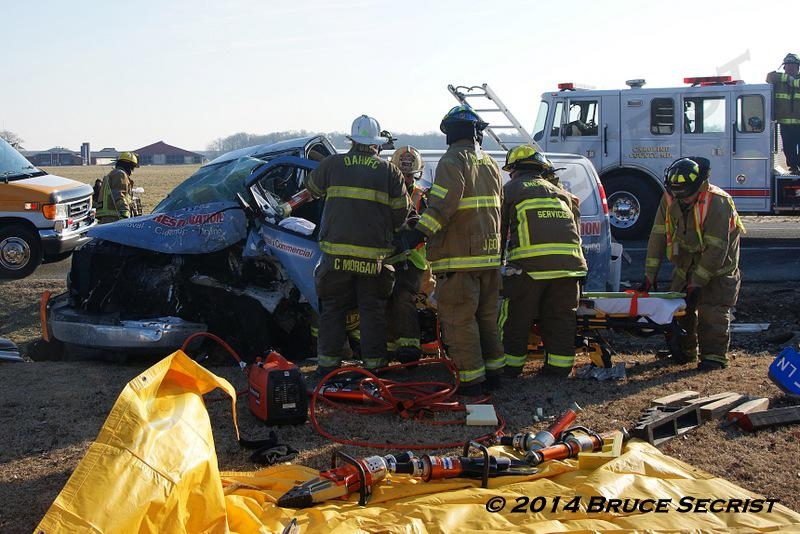 2/11/14 – Caroline dispatched Station 400 (Ridgely), Paramedic 16, Paramedic 17 and Talbot County Station 80 (Queen Anne-Hillsboro) for an MVC with entrapment, involving a bus, on Oakland Road in the area of Benedictine Road. Chief 4 arrived (M. Jarboe) on location to find a van that had rear ended a bus.
Officer 417 (M. Jarboe) established command, requested Aviation, and due to the heavy entrapment of the driver in the van, Command requested additional Rescue equipment. Several crews worked together to extricate the van driver while EMS crews evaluated the passengers on the bus. The driver of the van was transported to the University of Maryland Shock Trauma Center by Trooper 6 and a total of 7 patients were transported to local facilities by Talbot County Special Unit 11 and Paramedic 90.
The accident is under investigation by the Maryland State Police.
Companies on scene: Ridgely, Queen Anne-Hillsboro, Greensboro, Goldsboro, Cordova, Caroline DES, Talbot DES, Caroline Sheriff's Dept. and Maryland State Police.
Photographs by : Bruce Secrist