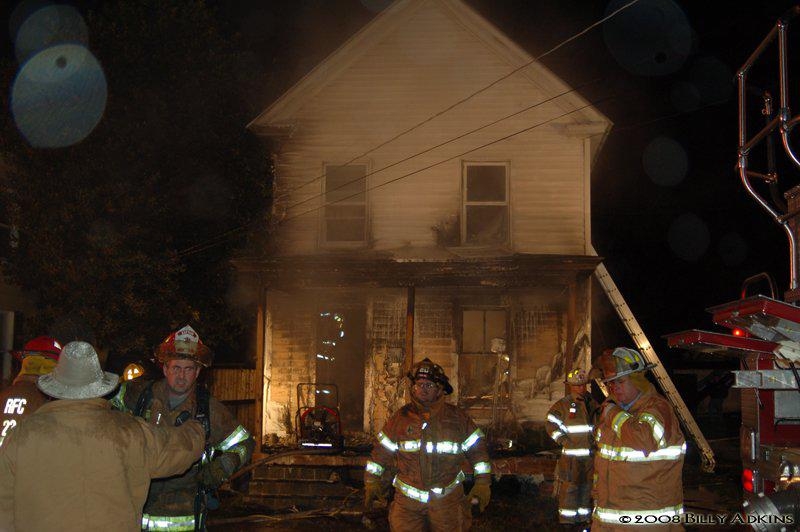 1/17/2008 – CAMBRIDGE, Md. (WBOC/AP)- Cambridge police have charged two suspects with murder and related charges in connection with a late Thursday night arson fire that killed a 47-year-old man.
The fire broke out at an apartment house on 429 Willis St. That fire was reported at about 11:30 p.m. Police say that the blaze killed 47-year-old Daniel Baine Love, of the above address. His body was found on the second floor of the house. A Maryland State Fire Marshal's Office investigation into the fire determined it was caused by arson. The type of incendiary used has not yet been identified yet.
As a result of the investigation, police arrested two people, 37-year-old Milton James Crate and 44-year-old Theresa Lynn Collins.
Cambridge Fire Chief Jeff Hurley said two city police officers who responded to Thursday night's fire were taken to Dorchester General Hospital where they were treated for smoke inhalation. Another firefighter was treated at the scene for smoke inhalation. In addition, two firefighters were taken to the hospital where one was treated for smoke inhalation and the other for hypertension.
Story from WBOC
Extra Photos Coutesy of Ben Eskridge
Photographs by : Billy Adkins