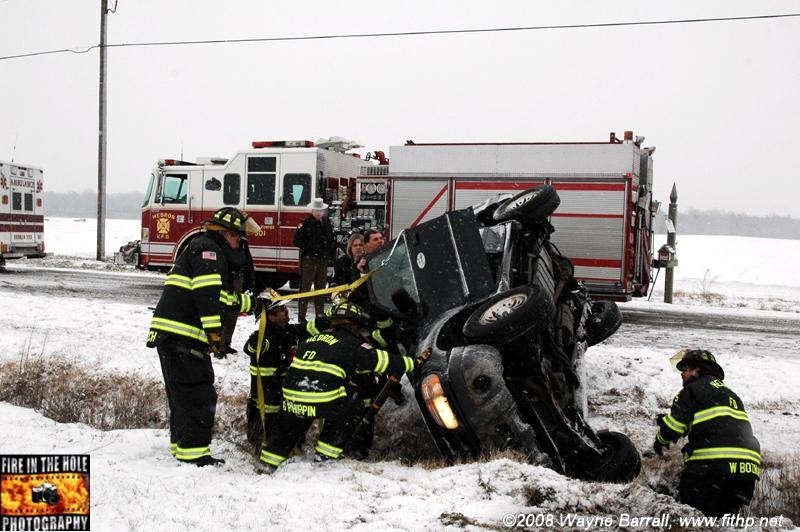 1/24/2008 – Hebron crews were alerted for an accident with injuries during the snowfall on Old Railroad Rd just off of Rt.50 west bound. Emergency Management (EM-4) arrived on scene first and advised Wicomico Central to upgrade to a rescue assignment for Ford Expedition on its side in a ditch with the driver still inside. Rescue – Pumper 501 arrived and 5-15 (Beach) established Old Railroad command.
Crews stabilized the vehicle and began to remove the windshield to gain access to the patient. Once the driver was removed and packaged, she was transported to PRMC in Salisbury Maryland for treatment.
While crews were on scene, there were several other minor accidents on Rt.50 in the area due to the snowfall and heavy traffic.
Units on scene:
Rescue – Pumper 501, Ambulance's A & B 5, Traffic Control 5, Emergency Management 4 and the Maryland State Police.
Photographs by : Wayne Barrall