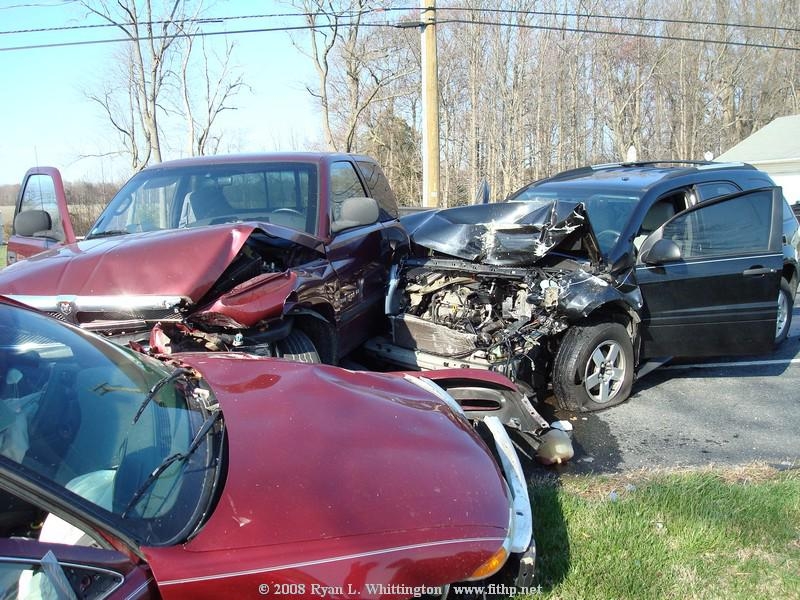 3/21/2008 – At 1638 hours Seaford E.O.C. alerted Fire / EMS units to the 8100 block of Cannon Road, just North of Seaford, for a reported MVC. B-87 & 87 Command went responding within minutes of dispatch. 87 Command (Chief Tommy Lecates) arrived on scene and advised of at least 4 patients lying in the road and grass area with 3 vehicles involved with significant damage.
Medic 107 & the crew from B-87 began triaging patients and found there to be a total of 6- patients, 2- ALS & 4- BLS. 87 Command contacted Sussex E.O.C. and activated a Level 1 MCI. This brought 5- BLS units, 2- ALS units, 1- ALS Supervisor, 1- Helicopter, and set up a medical patch between Milford Memorial Hospital, Nanticoke Memorial, and Peninsula Regional Medical Center.
Engine 87-2 & Rescue 87 arrived on location and assisted EMS crews with patient care. Ambulances from Blades (Station 71), Bridgeville (Station 72), and Greenwood (Station 78) transported 6 patients to area hospitals.
The situation was under control and units returning at 1718 hours.
Units Responding: A-87, B-87, Medic 107, Medic 102, Trooper 2, EMS 200, 87 Command, Engine 87-2, Rescue 87, A-71, B-72, A-72, A-78, DSP, & 87 FP.
Photographs by : Ryan Whittington