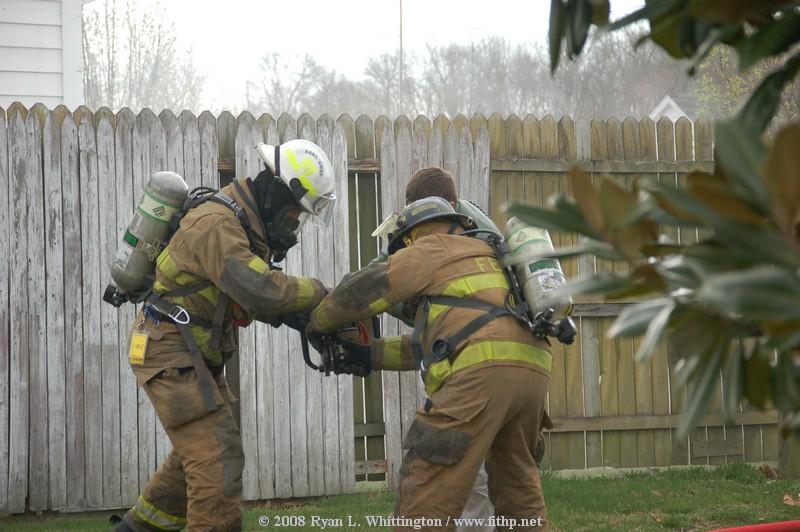 3/23/2008 – Just after 1000 hours, Kent County E.O.C. alerted Station 48- Felton, for a reported Electrical Fire at Moxley's Lane, just off S. Dupont Highway.
48-17, Assistant Chief Moxley was on the scene and upgraded the call to a working fire. Kent County E.O.C immediately moved all operations to a tactical channel.
Engine 48-1 responded with a crew of 6. Once on the scene crews stretched an inch and ¾ handline in service and began to attack the fire. The quick knock contained the fire, to only the exterior of the structure with minor extension into the attic.
Crews worked for about 45 minutes doing overhaul.
Units Responding: Engine 48-1, Engine / Tanker 48-5, A-48, Engine 48-2, Engine 48-3, U-48, Chief 48, 48-FP, DSP, FM-19.
Photographs by : Ryan Whittington