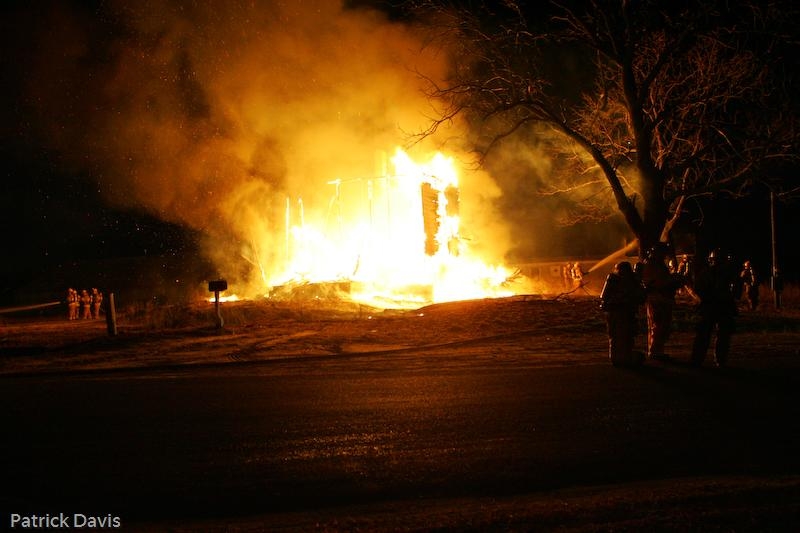 3/23/2008 – At about 19:30 hrs Sussex EOC alerted Stations 79 & 74 and Wicomico Station 7 for reported house fire on Little Hill Rd. Units responding could see the large column of thick black smoke in the air.
The first 79 units on location found an old farm house fully involved with fire on all sides and floors of the structures. Units went directly to a defensive operations protecting exposures and dousing spot fires in the adject fields. That caused by the large amount of red hot embers filling the nite sky.
Units operated on the scene for more than an hour.
Photos by Patrick Davis
Photographs by : Patrick Davis