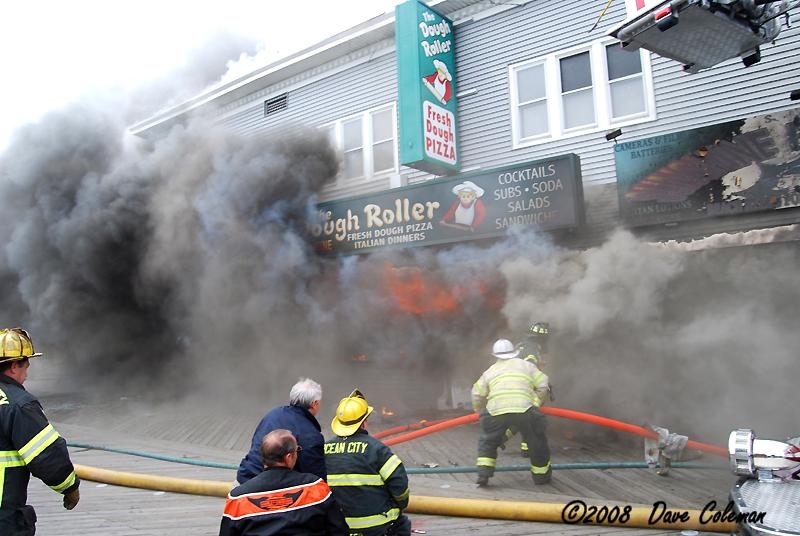 3/30/2008 – Twenty one fire companies battled a blaze at the Ocean City Boardwalk, which earlier today destroyed at least two businesses at South Division Street and damaged a third.
Fire fighters spent 2.5 hours to contain the 9-alarm fire, which first began at Sunset Beachwear, a T-shirt business, at 12:20 p.m. and spread to a Dough Roller restaurant, according to emergency officials on scene. Because of the heavy emergency response, lanes were closed to eastbound traffic over the Route 50 bridge into the resort as of 2:15 p.m.
Both businesses are badly damaged and the Playland arcade was partially damaged.
Emergency officials evacuated a young girl in pajamas from one of several apartments above Sunset Beachway.
Story from The Daily Times
Photos by : Wayne Barrall, JR Adkins, Dave Coleman and Moe Cropper