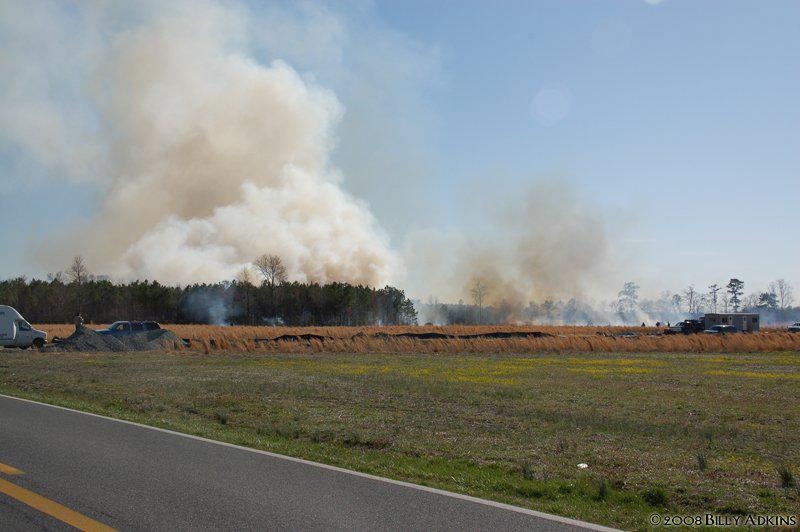 4/2/2008 – Wed. April 2, @ 1611 hours Hebron VFD was alerted for a natural cover fire, Old Railroad Rd. and Ocean Gateway.
Brush 5 with Chief Beach and crew arrived to find 2.3 acres of sagebrush, and 1 acre of woods on fire, with fire rapidly spreading.
Forestry was advised and asked to respond with a plow and additional Brush trucks were requested.
After about 1 ½ hours the plow had cut a fire line around the fire and units were able to bring fire under control.
Units on scene, Brush 5, E/T 5, E507, T 508, R/P 501, PMB-5, Brush 9(Mardela), Brush Trucks from 14(Sharptown), 12(West Side), 16(Salisbury), 74(Delmar) and Laurel (81). Linkwood (61) Tanker, and Station 2 stood by at Station 5 Hebron.
The fire was believed to have started from a generator on location of the construction site.
All units placed in service at 1908 hours.
Story from Hebron Fire Dept.