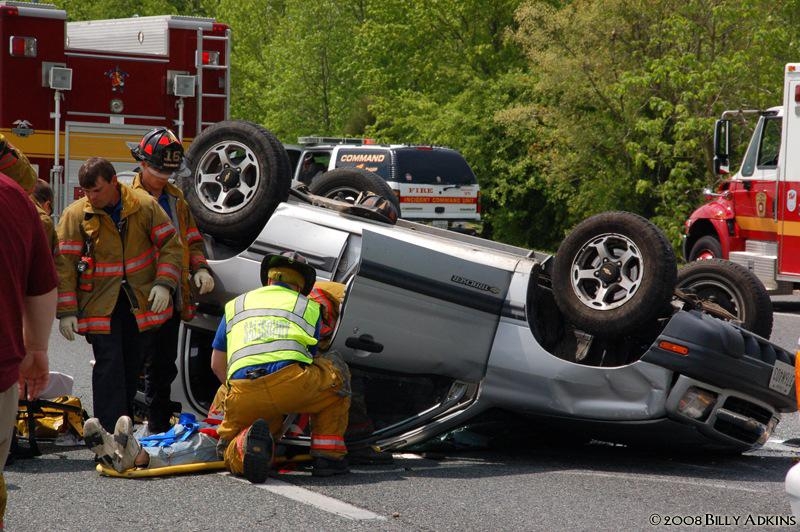 5/5/2008 – A man escaped serious injury when his car flipped over after he lost control of the vehicle this afternoon on Route 13 bypass at Route 50, state police said.
The driver, whose identity was not released, was taken to Peninsula Regional Medical Center, police said.
The accident happened at 11:54 a.m. The car was extensively damaged.
Story from The Daily Times
Units on Scene : Command 1, Paramedic 1, Engine 1, Truck 2, Rescue 16, Paramedic 16-1, Hart to Heart TR-09, Maryland State Police
Photographs by : Billy Adkins