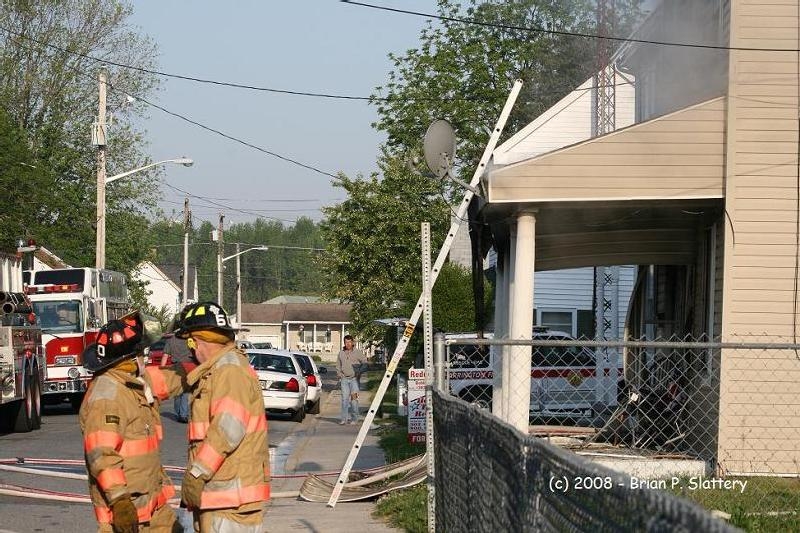 5/7/2008 – At approximately 07:16 hours, Kent Center alerted Stations 50 (Harrington), 48 (Felton), and 42 (Carlisle of Milford) of a house fire at 100 Wolcott Street in Harrington. Units were advised to switch to K-TAC4 on dispatch. 50 Command went responding with 50-17 (Ralph Tucker) and Kent Center advised that Harrington Police was on scene reporting heavy smoke showing. 50 Command confirmed the report upon arrival. Engine 50-1 dropped a 5 inch supply line from the hydrant at Wolcott and Dorman on the way in and its crew advanced an 1-3/4 line into the residence. Upon Engine/Tanker 50-2's arrival, a second 1-3/4 line was pulled from E50-1 to protect the stairway. Crews were able to make a quick knock on the fire. Command placed the incident under control around 07:46.
Units on scene:
50 Command, Engines 50-1, 48-3, 48-5, 42-2, Engine/Tanker 50-2, Rescue 50, Ladder 42, Ambulance B-50, DSFM FM-12 and Harrington PD
Photos by Brian P. Slattery.