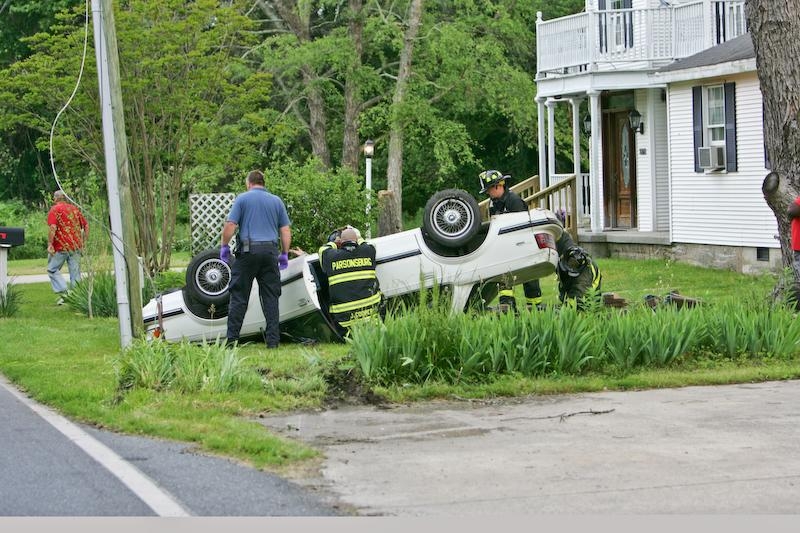 5/27/2008 – Wicomico County Emergency Serivces alerted Parsonsburg Station 6 & Pittsville Station 7 for a MVC with roll over and entrapment in the area of Walston Switch Rd and Archie Dennis Rd.
Chief Steve White arrived on location confirming entrapment and advised RE-604 to lead off with their compliment of airbags. The crews worked to stabilize the vehicle with cribbing while the airbags were being deployed.
Rescue 7 arrived on location and took over vehicle stabilization while the crew of RE-604 deployed the airbags.
The patient was removed and transported to PRMC pri 1 due to mechanism.
Photographs by : Patrick Davis