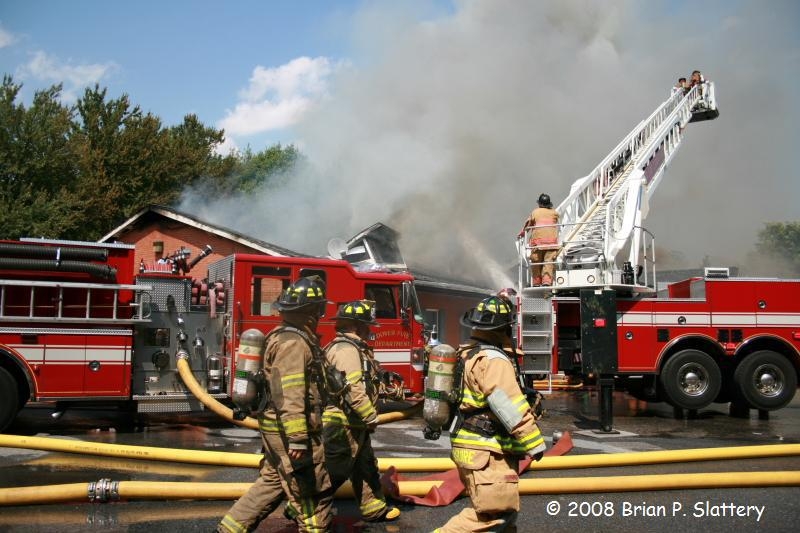 6/1/2008 – Investigators with the Delaware State Fire Marshal's Office have ruled as accidental a Sunday fire that destroyed a medical office building in Dover.
The fire was reported at 2:33 p.m. in the 1000 block of South Governors Avenue.
The Dover Fire Department responded to the call and arrived to find heavy fire in the attic of the one-story office building. The Little Creek, Clayton, and Cheswold fire companies were called to assist, with other surrounding fire departments called to stand by. It took more than 100 firefighters nearly two hours to get the blaze placed under control.
The building was utilized as an office building for two physician specialists, but was unoccupied at the time of the fire. Both practices received heavy fire damage as a result of the fire.
The cause of the fire has determined to be an electrical failure in the primary electric service supplying power to the structure. Damages are estimated at $3.5 million and no injuries were reported. The City of Dover Fire Marshal's Office assisted in the investigation.
Story from WBOC TV
Photo by Brian Slattery