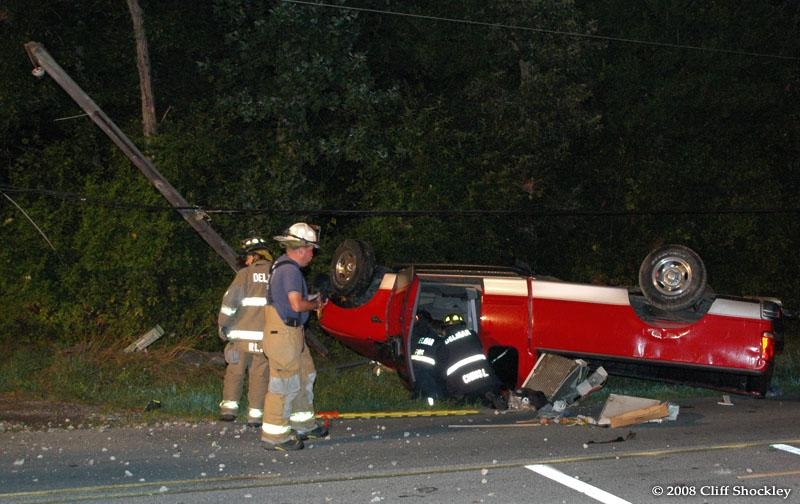 8/4/2008 – At 3:32am on 8-04-08 the Delmar Fire Department along with Medic 102 & Trooper-2 were alerted for a accident with rescue on Providence Church Rd north of West Line Rd. Crews arrived to find a Ford F150 over turned and a utility pole cut off at the base. The driver was still inside the truck but was not trapped. At this time Medic 102 & Trooper-2 were returned to service and the alarm would be handled by Sta.74 units already on scene.
EMS crews packaged the patient and transported him to Peninsula Regional Medical Center in Salisbury Md as a pri-2 patient.
Delaware Electric Co-op was called to the scene to replace the utility pole. Two tow trucks were called from Carey's Towing out of Laurel Del to remove the vehicle.
Units cleared the scene by 4:45am. The Delaware State Police was on scene and conducting an investigation to the cause of the accident.
FITHP Photographers Wayne Barrall & Cliff Shockley were on location…
Photographs by : Wayne Barrall