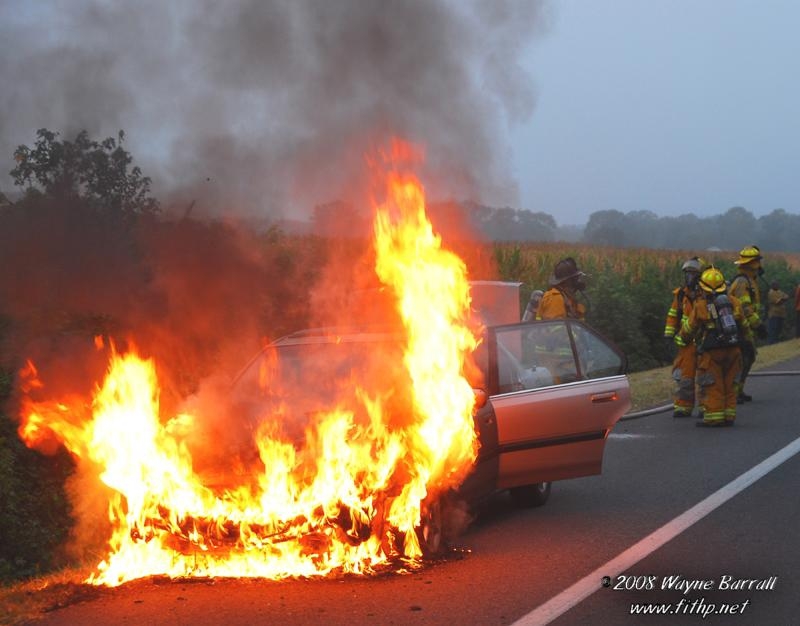 8/29/2008 – Around 6:30am the Pittsville Fire Department was alerted for a vehicle fire on East Line Rd near Guy Ward Rd. While Engine 703 a member of their department advised them that the car would be closer to Whitesville Rd. Just after Sta.7 Pittsville was alerted the Sussex Co EOC alerted Sta.79 Gumboro for the same call. Engine 703 arrived first and had the situation under control when the engine from Gumboro arrived.
Crews arrived to find a car with heavy fire in the engine compartment. One 1 ¾ line was put in service and the fire was put out with in a matter of minutes.
Fire Police from both stations shut down East Line Rd while fire crews put the fire out.
Units on scene: Engine 703, Rescue 7 and the Delaware State Police.
Photographs by : Wayne Barrall