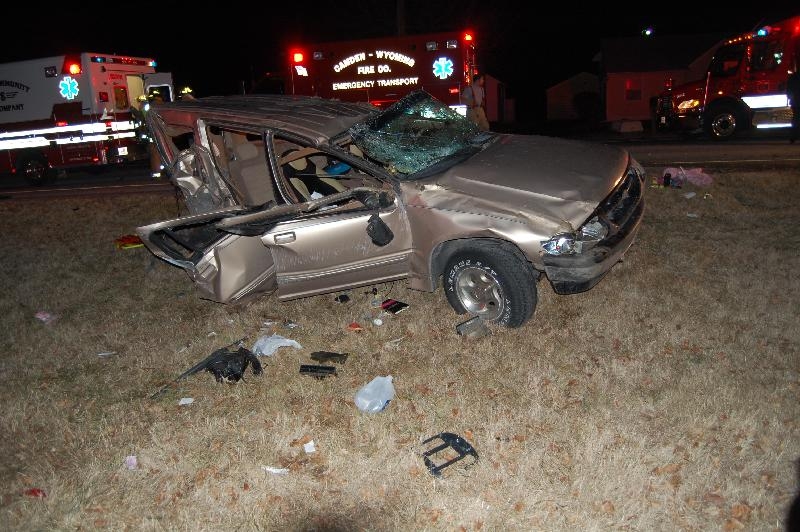 2/7/2009 – On Saturday, February 07, 2008 @ 2306 hours, Kent County EOC alerted Station 48 for a MVC at the intersection of Route 12 (Main St.) and S. Dupont Highway. Chief Rains arrived on scene and began assessing the scene.
Chief Rains requested ALS, additional BLS, aviation and established command.
After assessing patients, Command found there to be multiple dogs (5) injured in the MVC as well and requested the SPCA to respond.
EMS and Rescue Personnel began assessment of the patients and treating them. Rescue crews tended to the animals that were injured as well until the arrival of the SPCA.
A total of 3 patients, 2 via ambulance, 1 via aviation were transported to area hospitals.
Units Responding: B-48, B-50, Rescue Engine 48-1, Engine 48-3, Trooper 2, Kent ALS, Utility 48-9, DSP, Fire Police, Chief 48.
Photographs by : Ryan Whittington