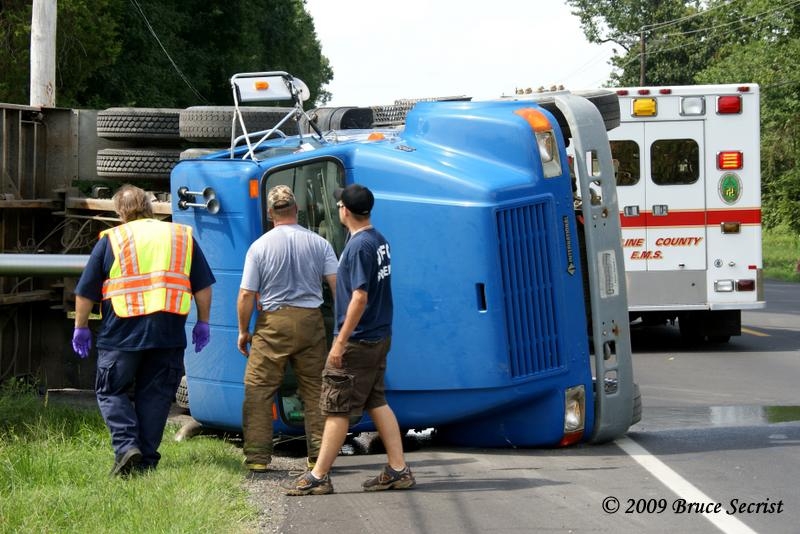 8/20/2009 – At approximately 11:15 AM Caroline County dispatched Station 300 (Denton) and Paramedic 13 for a MVC with rollover on Harmony Road near Pealiquor Road. Ambulance 391 arrived on location and reported a dump truck overturned in the roadway.
Upon the arrival of Rescue 300 , Officer 322 (D. Franklin) established "Harmony Road" command. The driver of the dump truck was uninjured. Crews applied absorbent to fuel spilled on the roadway and assisted with clean up. At 11:45 AM all units were released and command was terminated.
The accident is being investigated by the Maryland State Police.
Units on scene: Rescue 300, Engine 304, Ambulance 391, Paramedic 13, Caroline County Sheriff Dept. and Maryland State Police.
Photographs by : Bruce Secrist