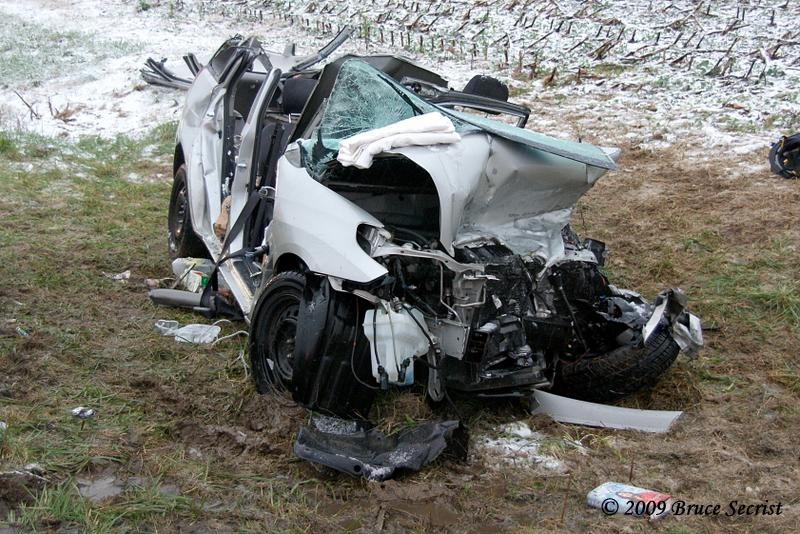 12/5/2009 – At approximately 3:45 PM Talbot County Station 80 (Queen Anne-Hillsboro), Paramedic 90 and Caroline County Station 300 (Denton) were dispatched foe an MVC reported serious with entrapment on Shore Highway (Rt. 404) in the area of Hillsboro Road.
Rescue 84 arrived on location, Officer 802 (C. McNeal) reported two vehicles involved with confirmed entrapment of two patients and established "Shore Highway" command. Due to the inclement weather Caroline advised command all aviation was down. Command requested additional transport units while crews pulled tools from both Rescue Trucks and began extrication. A total of three patients were transported by ground to the Memorial Hospital at Easton. Shore Highway remained closed in both directions for the duration of the call.
The accident is being investigated by the Maryland State Police.
Units on scene: Rescue 84, Ambulance 80, Rescue 300, Engine 304, Paramedic 90, Paramedic 11, Paramedic 392 and Maryland State Police
Photographs by : Bruce Secrist