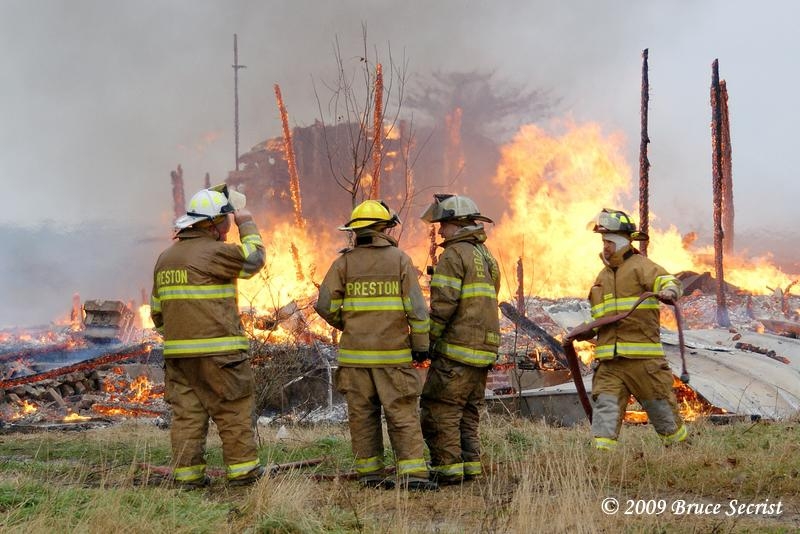 12/13/2009 – On Sunday morning Caroline County Station 200 (Preston) along with Station 100 (Federalsburg) conducted a controlled burn of a large 2 story farm house on Harmony Road.
The morning started with interior fire suppression and overhaul. For about 2 hours different rooms were lit on fire and crews had to advance a hand line in, extinguish the fire and check the walls and ceilings for extension. The wind pattern going through the house demonstrated unusual and extreme fire patterns which presented a new experience to some members. Due to the increasing rain fall, the structure was then allowed to burn. Within an hour the structure was on the ground and crews began to pack up.
Units on scene: Chief 2, Engine 201, Engine 204, Tanker 202, Tanker 107 and Brush 119
I would like to thank the Officers of the Preston Vol. Fire Co. for the invitation.
Photographs by : Bruce Secrist