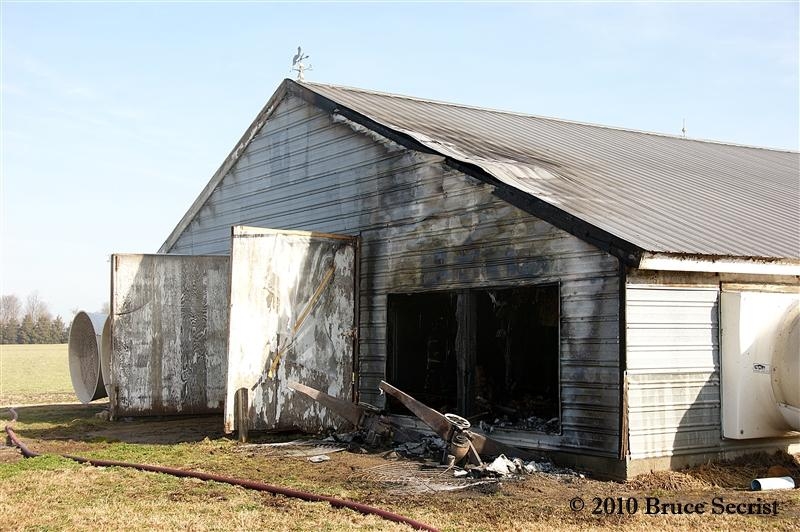 1/21/2010 – At approximately 11:15 AM Caroline dispatched Station 100 (Federalsburg), Station 200 (Preston) and Dorchester County Station 6 (Hurlock) for a chicken house fire at 4288 Laurel Grove Road.
Ambulance 108 advised Caroline they were approaching the scene and had heavy black smoke visible. Upon the arrival of Engine 102, Officer 117 (S. Cox) reported a working fire and established "Laurel Grove Road" command. Crews made a quick knock on the fire resulting in minable damage to the structure. The majority of the fire was contained to the exterior tunnel fans and the ceiling material.
The chicken house was empty and the fire is believed to have started around the tunnel fan.
Units on scene: Engine 102, Tanker 107, Tower 1, Ambulance 108, Engine 204, Tanker 202, Engine 6-2 and Paramedic 12
Photographs by : Bruce Secrist