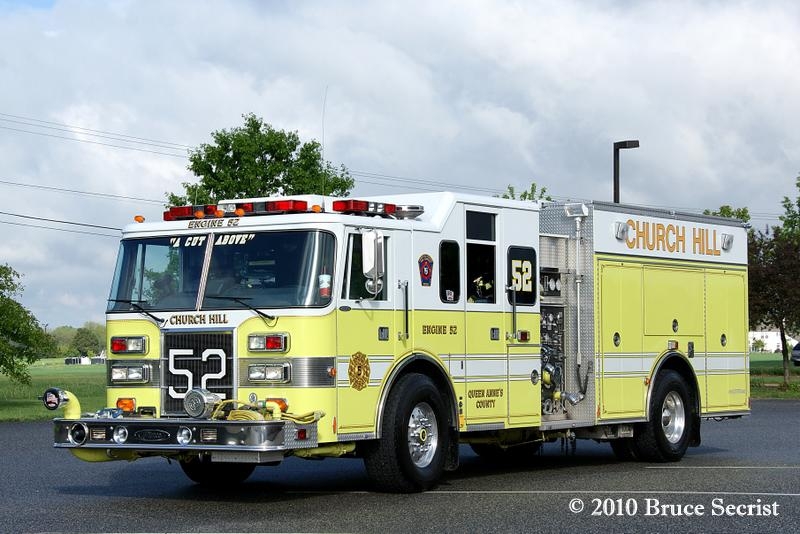 4/27/2010 – Members of several volunteer fire companies and the Queen Anne's County Sheriff's Office participated in a "mock accident" in the parking lot of the Queen Anne's County High School in Centreville. This event was held to stress the importance of not drinking and driving and seat belt use.
Queen Anne's dispatched the participating agencies for an MVC with entrapment at the High School. Units arrived to find two vehicles involved, several entrapments and two priority 4 patients. Several patients were transported with minor injuries and two priority 1 patients were air lifted from the scene.
The "intoxicated" driver was placed in custody and given several field sobriety tests in front of the students, and then placed under arrest by a Sheriff's Deputy.
Fellows, Helfenbein, and Newnam Funeral Home came to the scene with two hearses to remove the "deceased" victims.
Fire, Rescue, and Ambulance units on the scene were from Station 4 (Goodwill), Station 5 (Church Hill), Station 6 (Sudlersville), Station 7 (Crumpton) and Queen Anne's County.
Photographs by : Bruce Secrist