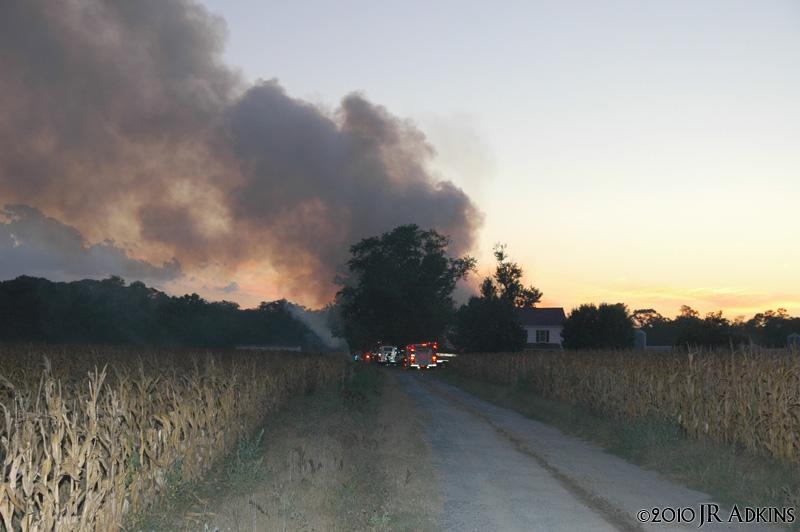 9/8/2010 – At approxiamately 1915 hours, Station 81, Laurel was alerted for a structure fire. Station 14, Sharptown and Station 74, Delmar were alerted for mutual aid at 6631 Lucky Lane.
Jeff Hill (81-16) established Lucky Lane Command as crews arrived to find a large shop / garage fully involved. Crews remained on the scene for over 2 hours for extensive overhaul. Station 71, Blades was called to the scene to assist. Approximately 50 fire fighters were on scene.
The cause is not known at this time.
Units Responding :
Laurel (81) : Engine 81-2, Engine 81-4, Engine 81-5, Tower 81, Rescue 81, A-81
Sharptown (14) : Engine 1404, Engine Tanker 1402
Delmar (74) : Engine 74-2, Tanker 74-5, Rescue 74
Blades (71) : Tanker 71-2, Rescue 71
Fire Marshall : FM-10
Photographs by : JR Adkins