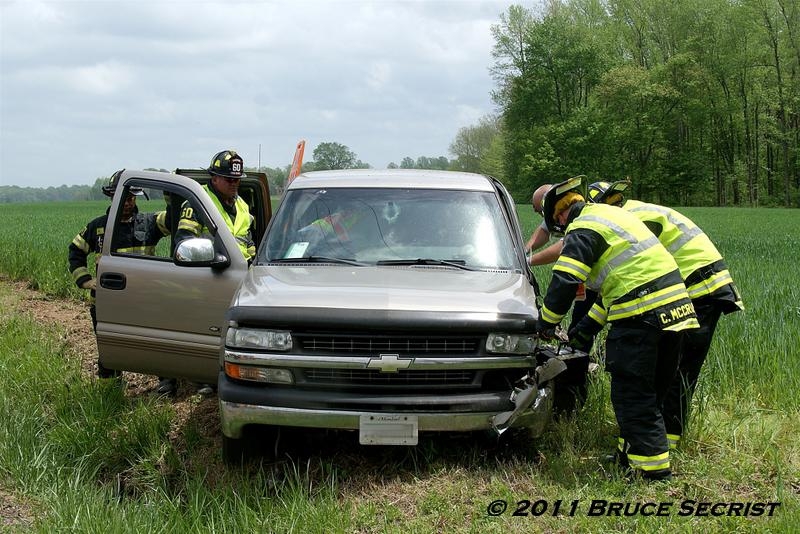 4/27/2011 – At approximately 1:10 PM Talbot Center dispatched Station 50 (Cordova), Station 80 (Queen Anne-Hillsboro) and Paramedic 90 for a 10-50 PI with entrapment on Route 328 in the area of Kingston Landing Road. Paramedic 90 arrived on location and reported one vehicle off the roadway in the field.
Units from Station 60 (Easton) were clearing from another accident when Talbot Center added them to the Rescue Box due to the callers report. Engine 65 arrived and Officer 602 (S. Jones) established command which was transformed to Officer 501 (M. Secrist) upon the arrival of Engine 51. One patient was transported to the Memorial Hospital at Easton with minor injuries.
The cause of the accident is under investigation by the Maryland State Police.
Photographs by : Bruce Secrist