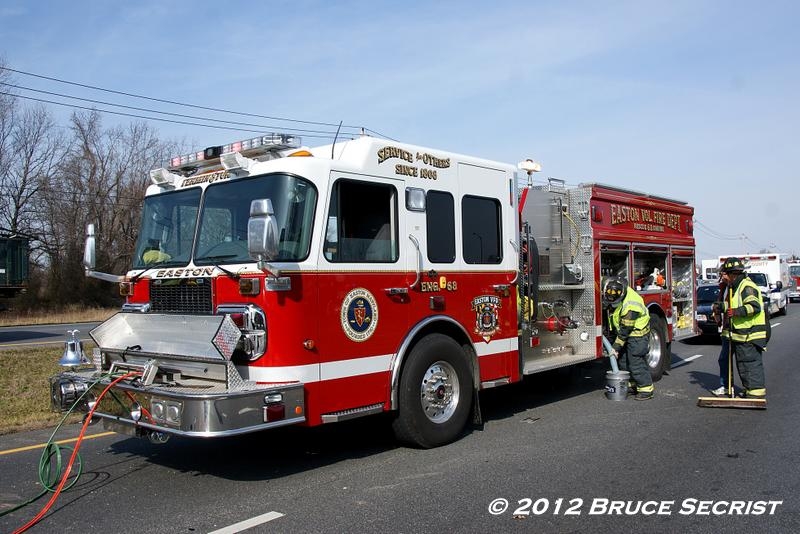 2/10/2012 – At approximately 10:40 AM Talbot Center dispatched Station 60 (Easton) and Paramedic 96 for a 10-50 PI reported serious on Ocean Gateway in the area of Mulberry Drive.
Units arrived on location to find two vehicles involved in a head-on collision. Officer 604 (J. Harrison) established command, requested additional Paramedic Units and Aviation. Two patients were transported to the Memorial Hospital at Easton with minor injuries, one patient was transported to Shock Trauma by Trooper 6, one patient was transported to Hopkins by Trooper 7 and one was pronounced "Priority 4" at the scene.
West bound Ocean Gateway remained closed for several hours while the cause of the accident was investigated.
Units on scene: Chief 61, Engine 68, Engine 65, Engine 64, Paramedic 90, Paramedic 96, Paramedic 93, Paramedic 94, Trooper 6, Trooper 7, MSP, Easton PD, Talbot Sheriff's Dept and State Highway.
Photographs by : Bruce Secrist